I've Moved! →
Hello beautiful readers of the land of tumblr! I've moved Design This Life over to blogspot. Pictures, musings, inner workings of my mind, NYC adventures, style and day to day life can all be found there. Thanks for being a follower here, please feel free to follow me there as well via the "join this site" button or by email. xoxo, K
2 tags
10 tags
8 tags
7 tags
12 tags
6 tags
Twist & Shout.
Remember my exciting Friday night last week? This is what I wore! Looks like a standard outfit, dress..tights..sweater.. But upon further twirlier inspection, there's a bit of extra awesome in this look: I have a severe love for brightly colored tights and it isn't the easiest to find a way to rock Barney-esque purple ones. I love throwing these on with neutrals like black and...
5 tags
I Don't Need Anything But You.
I know it's winter and all but I can't seem to tear myself away from bright colors. While (internet) window shopping over at ModCloth, I spotted these three beauties that would definitely work as winter wardrobe additions:   Heart of the Chatter Dress is killing me with cuteness. Look at those stunning gold buttons down the back! The sweet heart pockets! The high neckline giving you...
7 tags
Bye, Bye, Birdie.
Hello, darlings. True story: I am in love with this t-shirt by the amazing Loyalty & Blood. Based out of Brooklyn, this company rocks my socks and to prove it, I own a couple of their shirts and one of their necklaces. I've got my eye on their totes for future gift giving (toss in your pal's favorite candy, magazine & lip gloss and you are good to go) and am always excited to...
5 tags
5 tags
5 tags
Give Love, Give Love, Give Love.
While visiting LA recently, I found my mecca: Cafe Gratitude. Each item on the menu is an affirmation (I ordered the I AM EXTRAORDINARY (meal) & the I AM WORTHY (juice). After each order, the waiter confirms this truth with a "yes, you are" or an "I know it!". I AM EXTRAORDINARY! …and DELICIOUS! Holy moly this was so good. My non-vegan dining companion was...
4 tags
7 tags
Only A Child Laughing In The Sun.
Know what I haven't done in forever? An outfit post! I rocked this look to a theatre audition & while putting myself on tape (filming an audition) for producers in LA (that makes me sound fancier than I am but honest, that's what I did on this day in these clothes). See that right there to the left of me? That's what we call true love. Just so we're clear: I am a...
6 tags
Baby, It's Cold Outside.
Recently, I found myself in Times Square with a bit of time to kill. Times Square, while exciting to most, can be a touch draining on the people that live here. Needing to get away from the bright lights/lollygagging tourists, I did what any sensible gal would do: ducked into the closest store to shop! In this case, I ended up in the GAP. I picked up a few t-shirts for layering and by the time...
2 tags
4 tags
5 tags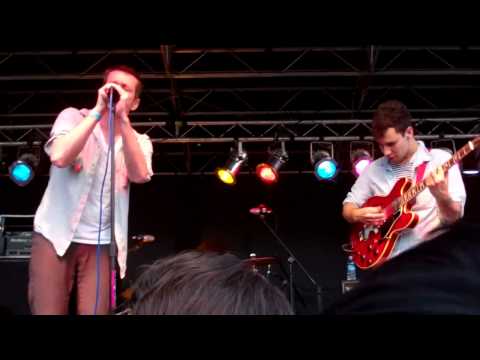 4 tags
Turkalurkey.
Thanksgiving and I have a love/hate relationship. I LOVE that it gives so many people a chance to stop and count their blessings and say out loud what they are grateful for. But I'm a VEGAN so, well, there's the hate part. This year was extra awesome thanks to a very cool "Balloon Party" held on the street where the gigantic Macy's Thanksgiving Day balloons are...
7 tags
And The Beauty Is.
Internet, meet my new bff: Japanese Washi Tape. I've been stalking these beautiful babies out for awhile but never knew exactly where to order them from. Enter in the CB2 catalogue. My first task: hang up some prints I had ordered over a year ago. A year ago! Since I didn't know what to do with them & didn't want to mess up the walls in the place that I rent, I sort of...
3 tags
Who Loves You Pretty Baby?
When I was on tour, I met my girlfriend soulmates - they are truly the loves of my life! We've had some major changes in the few years we've known each other and have become spread out around various states (and even multiple countries last year!) but make sure to get together as much as possible. These iphone shots are from a recent girls night out dinner to Souen in NYC. Find...
4 tags
4 tags
All The Colors of the Rainbow Hidden 'neath My...
One of my favorite things in all of New York City is the Brooklyn Flea. Outdoors during summer and indoors during winter, the Flea is year round in various locations. I've found some of my most favorite treasures there but truthfully, I love nothing more than a good browse. My friend, Richard, has never been so off we went. Handmade Art MAX!  See? The art of the browse! He hesitated...
3 tags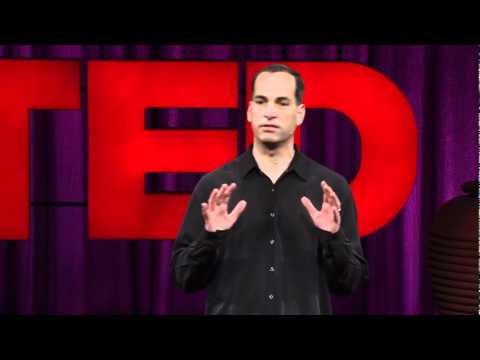 4 tags
It's a Helluva Town
Take it in. Keep your eyes open & see all of the awesome around you right this second. Up for a challenge? Look around to spot the most beautiful thing near you. Flowers, clothing, furniture, the sky, the trees, the people or animals.. whatever! Find what captures you for more than a brief glance. And then, express gratitude to the Universe for sending you that beauty today. Say thank you...
5 tags
4 tags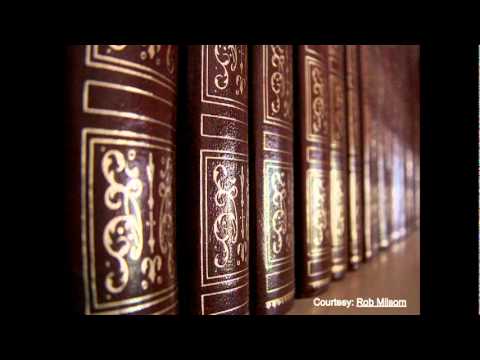 4 tags
3 tags
5 tags
5 tags
Instead of Sheep.
Truth be told, I'm a little grumpy right now. (Yes, it's true, I do get grumpy.) I had a (wonderfully) packed weekend and between not getting enough sleep & not eating the best foods, I'm feeling a little rundown. I'm also all wah-wah because I have a LOT of work to do and no energy or desire to do it. On top of that, I've just been comforting myself over the...
5 tags
You Make Me Wanna LaLa
LUSTING ALERT: Spotted these bad boys on the lovely Eat Sleep Wear (she rocks the darker brown color) & jumped on over to Dr. Martens to check 'em out. With a name like Mimi, these shoes are natural flirts and I sure did fall hard.
18 tags
Extreme Thrift Makeover, Broad Edition: Kat
Check out this amazing recap of a day spent sorting, selling & thrifting with great tips for every one who wants some solid style advice. broadist: Since starting Broadist (and writing for Brokelyn), I've been honored by how many friends have come forward asking me for styling tips, to go thrifting, and to give them a low-budget makeover. As the daughter of a stylist (and roommate of a...
4 tags
Little Miss Obsessive.
Oh, hello. Modcloth you own my soul. I am obsessed: A-maizing Harvest Dress, $49.99 Kiting Along Dress, $84.99 Extraordinary Berry Dress, $49.99 Easy Doe-s It Dress, $84.99 I'm especially loving every print I've come across on Modcloth lately. Do you have a favorite? For me, dresses are key pieces in my closet all year round - as the weather gets cooler, I get excited to...
elizabethonpinsandneedles asked: I know you already do a million things, but in case you wanted to add one more, I think that Design This Life would be a really great TV show, or segment. You could focus on your life and different things you like to do and what not, much like your blog, but also feature others that are doing awesome stuff to make their own journey. Soooo when you have time to produce a television show, let me...
3 tags
3 tags
The Candyman Can.
True story: I love dark chocolate. I like to keep a bar in my fridge for chocolate emergencies and the past few weeks I haven't had any. I thought to myself: well, self, this will never do. Whole Foods to the rescue! Enter in Moonstruck chocolate. 68% cacao & delicious. I plucked this one off the shelf from the many, many options because of the DESIGN. How could anyone resist this...
4 tags
Drop Everything Now.
I went to see Taylor Swift perform a couple of weeks ago and let me tell you - it rocked my world. When my brother-in-law got tickets last Winter, I was pumped. But nothing could compare to the pure joy I felt while watching the show. I couldn't even barely see over the crowd (everybody stands on the floor level) and the little girls everywhere were adorable/annoying but it was still an...
4 tags
6 tags
Girls Just Wanna Have Fun.
Recently, a friend was given free tickets to see The Awesome 80's Prom. When he offered to make me his plus one, I knew I had to bust out my best 80's prom look. Enter in: Bruce Springsteen t-shirt. I've since chopped the top to make it even more 80's. Overall, this outfit was pretty inexpensive. The skirt & shirt together just about equal the price of the belt....
4 tags
Food, Glorious, Food.
If you've been reading lately, you know I'm making a lot of big changes. Trying things that scare me. Pushing myself into unknown territory all for the greater good of truly living. To me, a crucial part of living my best life is living a HEALTHY life. To that end (brace yourself) I have recently started cooking. I'll give my family a few minutes to finish up their hysterical...
4 tags
6 tags
California Dreamin'
True Story: I live in multiple places. This means I am constantly leaving things at one place that I need at another. Case in point: my camera! If you can look past the phone quality pictures, you'll get a glimpse at one of my all time favorite dresses. The print is so, well, me! Plus, it's ridiculously comfy. My shoes are a recent impulse buy - except for me, impulse means I...
5 tags
Give it room & let it SING.
I've mentioned lately that I'm into doing things that scare me. So, when I saw that auditions for The Voice were coming to my town, I figured why not audition? I felt a little silly doing this - I barely told anyone I was going. My ego kicked in, saying things like: aren't you a professional? Professionals don't do reality TV. Friends are going to laugh at you....